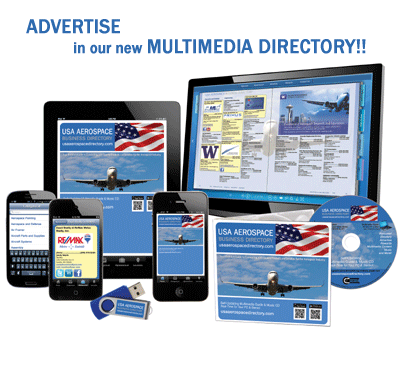 Contact Us
Ad Sales, Ad Artwork and Invoice Assistance:
(206) 259-7868
Directory Email: inquiry@USAAerospaceDirectory.com
Want to rave? Submit a testimonial to tell us about your USA Aerospace Directory experience today, that could be used in future marketing materials! Please make sure to include your name and company name.
To learn how your company can be listed, or, if you'd like to edit/update your listing, call us at
(206) 259-7868 or click here to submit your business information (nominal fees may apply)
For more information about advertising opportunities, visit our advertise page or call us at
(206) 259-7868.